G.AL® C210 DYNAMIC
special material for
highly sensible applications
Medium Strength Plate
Alloy: EN AW-5083 (AlMg4,5Mn0,7 – 3.3547)
Type of alloy: heat treatable
Temper: O3
Surface: six-sides sawn, roughness Ra <15 µm
free of micro porosity, diffusion resistance
extremely low-stress properties
very good dimensional stability
very good machinability
excellent damping characteristics
very good polishability
ideally suited for applications under dynamic loads
higher long-life endurance strength
Special material G.AL® C210 DYNAMIC is an advancement of the almost universally-applicable G.AL® C210R from alloy EN AW-5083 (AlMg4.5Mn0.7). The outstanding features of medium-strength aluminum plate G.AL® C210 DYNAMIC sawn on all sides – absolutely free of micro porosity, isotropy, extremely low-stress properties – are generated by special casting parameters, elaborate post-processing and special heat treatment.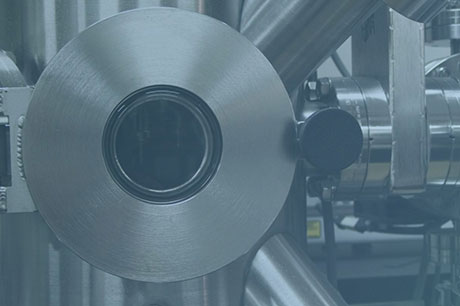 Vacuum technology
The complete diffusion resistance due to the lack of micro porosity of G.AL® C210 DYNAMIC and a very good outgassing behavior under thermal influences, which corresponds to that of stainless steel, makes G.AL® C210 DYNAMIC the perfect choice for all applications with this very sophisticated technology. The density (helium leak test) was tested up to a vacuum 10-11 .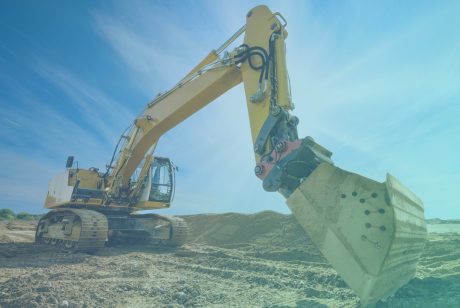 Pneumatics
Diffusion resistance also plays a crucial role in pneumatics. Usually, low- and medium-strength, sometimes even high-strength rolled plates are used here. Conventional cast plates are not suitable due of the risk of micro porosity for such applications. The absolute absence of pores of G.AL® C210 DYNAMIC is superior all other materials in this segment: rolled plates from a thickness of 60 mm can also exhibit porosity.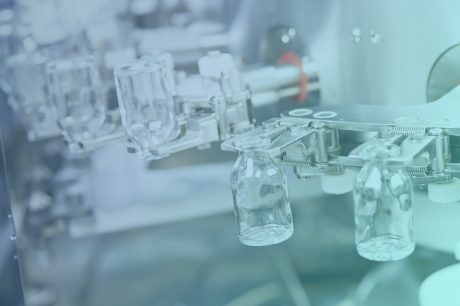 Medical technology
The operational reliability of pressure-loaded or media-carrying components is highly dependent on the nature of the materials used. Micro porosity can lead to premature wear and leaks in the equipment. Non-porous G.AL® C210 DYNAMIC is therefore the first choice in these cases and also corresponds to the suitability often required in medical technology in accordance with EN 602-2004.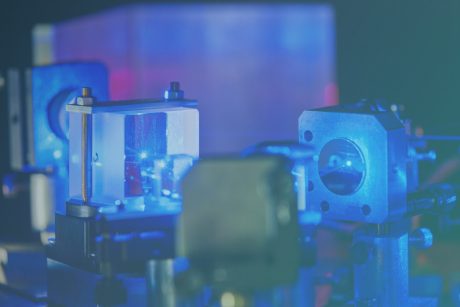 Laser technology, optical industry
The silicon outgassing and outgassing, e.g. from coolants, dreaded in this industry due to micro porosity are avoided through the use of G.AL® C210 DYNAMIC thanks to the low, extremely compact and firmly embedded silicon content. The excellent dimensional stability of G.AL® C210 DYNAMIC also enables frequently occurring degrees of machinability of >95%.
For applications in vacuum technology, diffusion resistance and outgassing are extremely important. In both disciplines, the highly compact and non-porous structure of G.AL® C210 DYNAMIC ensures superior reliability.